Digital Displays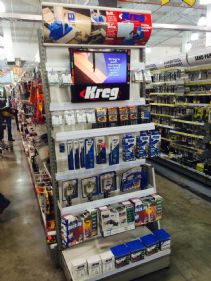 Digital Display Made Easy:
Our displays are available from 7" to 65" inch displays, running at Full HD (1080 resolution). We supply the units in enclosures, with all content managed remotely over the Internet.
Our displays include the following Features:
Content supported includes Video, Images and Web Page content.
Daily reporting on each displays status (Devices running, unable to communicate, maintenance mode).
Each units heath is remotely managed.
Content is scheduled and can be updated on the fly.
Need to run different content on different displays ? No problem, content is displayed either as per display, or displays are grouped and display the same content.
Content can be set to run over an extended period, or to simply display for an hour.
Content is updated over the Internet.
Do you have your own screen ? No problem, we offer various options hardware options:
Complete Units - Includes an enclosure, screen, display unit and 3G (simply provide power and start displaying your content)
Display Unit Only - This option plugs directly into your existing display and mounts directly onto the back of your existing display (3G connectivity is also available for customers that don't have an internet connection available).
For more information, or to request a demo, please contact us at support@ir.co.za